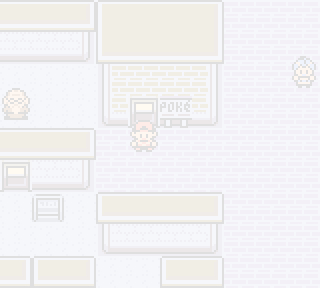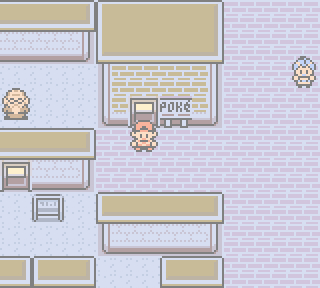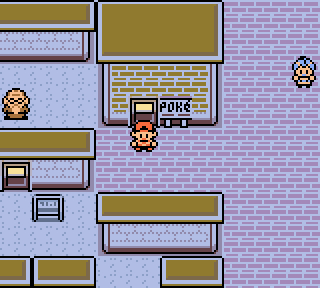 Well, here I am.

It looks like Whitney spared us. Or me, at least. Can't say the same for our Pokemon.

Oh, you're awake!

Uh, yeah. What the hell just happened?


Well, it appears that you battled our local gym leader. Whitney sent her groupies over here with a few wheelbarrows full of Pokemon corpses. Happens pretty often, honestly — any time a new trainer comes into town. We found you in the corpse pile outside. Don't worry, we've already taken care of your dead Pokemon and charged the disposal fee to your account. Here are some complimentary photos of them to help with the grieving process.


…







R.I.P. in peace, guys.

Thank you for your business, and have a nice day!

…I'll be back for my revenge.

We need Pokemon for that revenge, though. Over at the computer, we take stock of who we've got left.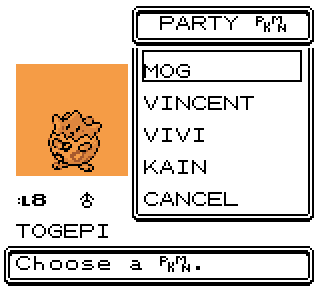 Right. This useless weirdo.
The dregs and misfits we've got left in the computer don't even fill out our party.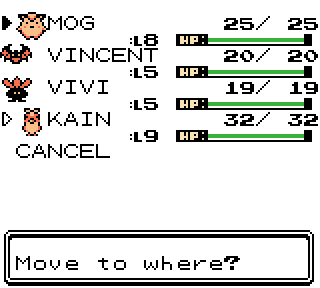 Meet the new team. Leaves a little to be desired, but it's a start.
First, we need to get out of here…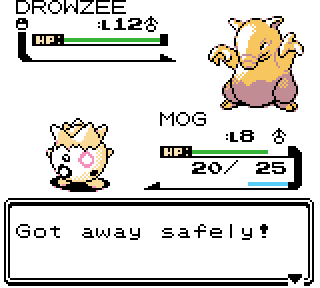 …or the regular old wild Pokemon in this area are going to murder us.
We've got to get back to somewhere where we can do some leveling. We may not be able to round out our party, but at least we can grind back up to level.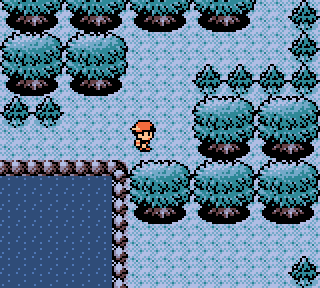 We start back through the Ilex Forest, toward Azalea (and safer hunting grounds). By the time we've come out the other side, something's occurred to me.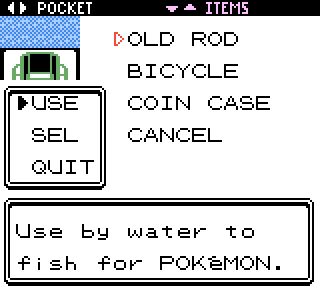 We have a fishing rod. And we haven't made any catches in any of the towns.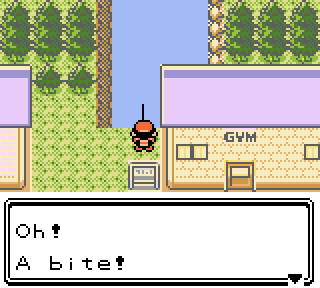 That means any town with a body of water is an untapped resource for new Pokemon.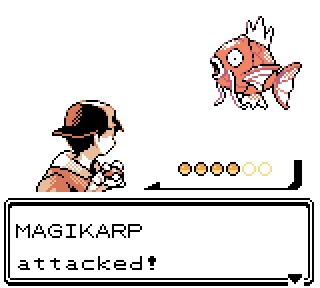 From Azalea, we grab a magikarp. I know from my short time with Pokemon Blue that magikarps, with enough coddling, will eventually turn into gyaradosses. Gyaradeese. Whatever.
A wise old sea dragon seems like it deserves to be named for an equally badass grandpa.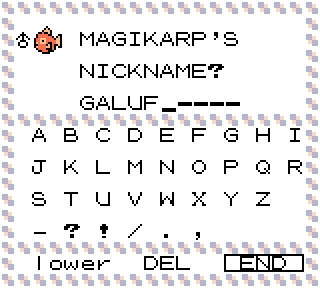 Moving on to Cherrygrove City, we'll see what else we can get our hands on…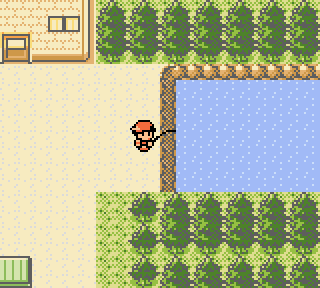 But we come up magikarps again. New Bark is the same story.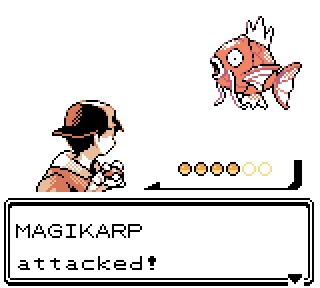 I'd guess that the old rod can only hook magikarps, and I don't really want to keep adding gyaradeese to my lineup. So until we have a better rod, this'll have to wait.
Meanwhile, grinding ensues.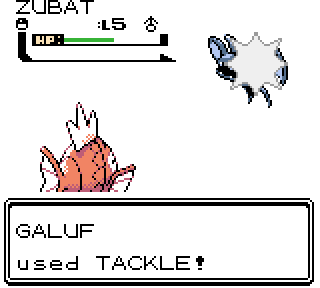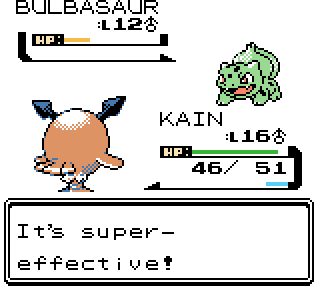 [Grinding intensifies.]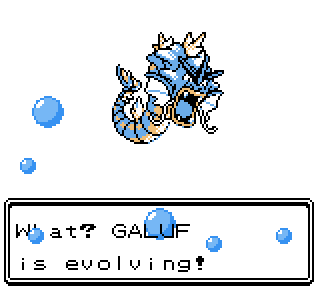 Yes!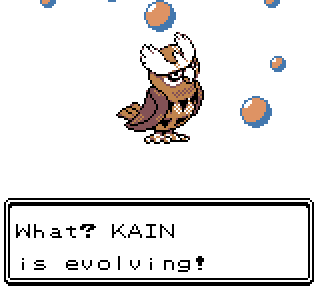 YES!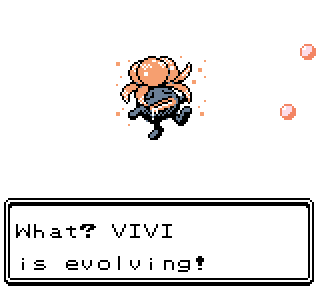 uh… ew. But also YES!
We've left Mog at the daycare near Goldenrod during all this.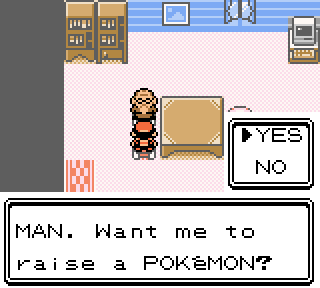 Where he's gotten some grinding of his own done.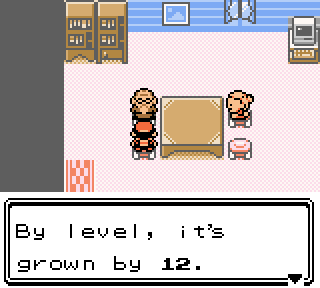 …and where he's picked up a few odd new moves.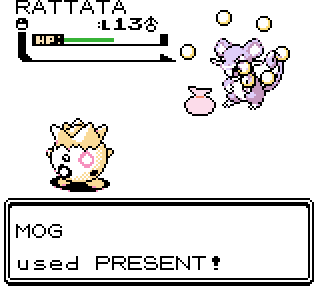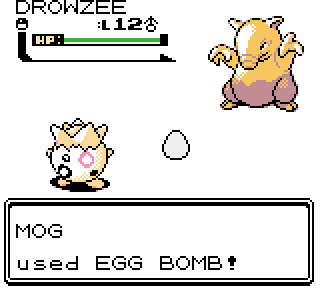 The gimmick with Mog seems to be weirdness and unpredictability, which I'm neither a fan of, nor is it particularly useful in the fight that's coming. I think he's going to be sitting on the sidelines for the most part.
Anyway, this is our current lineup: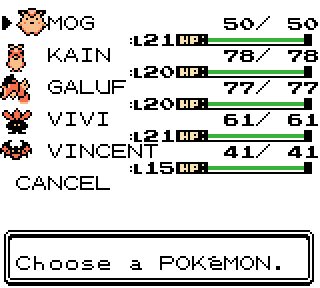 It's an improvement, but I'd feel more comfortable if we had a hard counter to Miltank. Knowing what type of attack Rollout was could mean the difference between life and death next time. But what was it? Miltank herself was normal-type, but obviously Rollout isn't.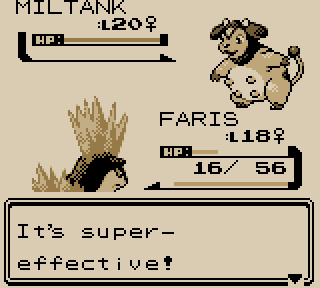 It was super-effective against Celes, who was flying. And Faris, who's fire. But what the heck type fits that description? I'm literally keeping a chart of type effectiveness as I run through the game and right now the only types I'm aware of being effective against flying are electric and rock. And against fire? — only water, from what I've seen.
I can't see a move called "Rollout" being water or electric. Could it be rock? I've never heard of rock being good against fire, and I don't understand the logic there if it is — but maybe. We'll head back in under that assumption, though knowing we have to contend with rock-type doesn't get us any closer to a good counter.
Unless…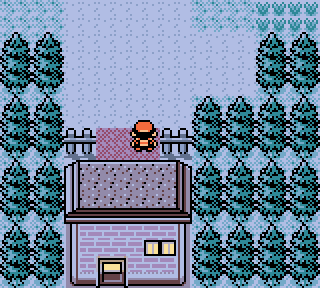 There's one zone we haven't checked yet.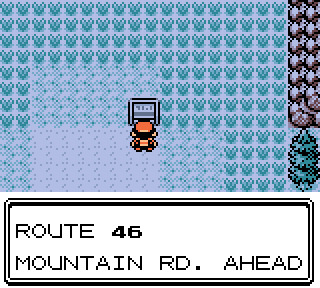 Mostly because I was afraid it would prove to be too dangerous. Now, though, is as good a time as any to take the chance. Besides, how dangerous could it be? I've got a party of level 20 Pokemon to protect me.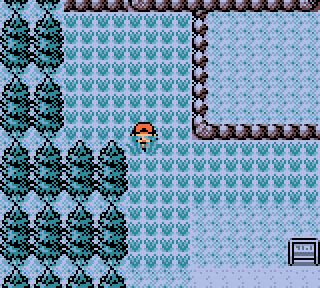 We can't actually get anywhere from here; the route's all cliffs just past the entrance. But there's plenty of grass to find wild Pokemon in.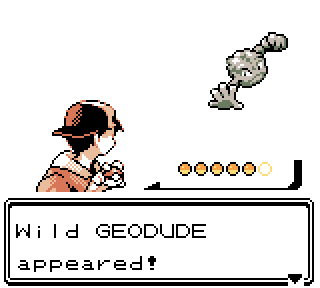 Please don't be level 30 please don't be level 30 please don't be level 30.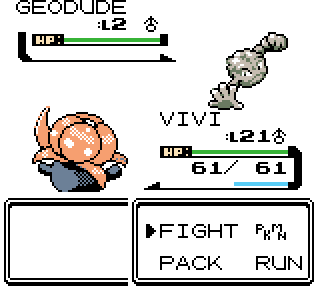 Oh.
Um.
Level 2, huh? Well then.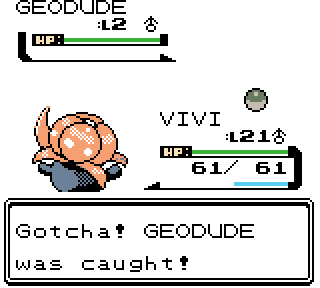 Welcome to the team, Sabin.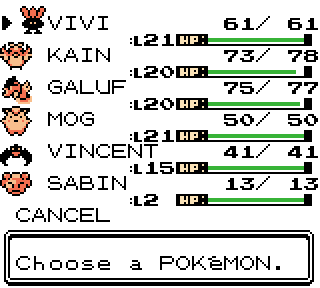 You have no idea how badly we needed you. You're going to be our secret weapon.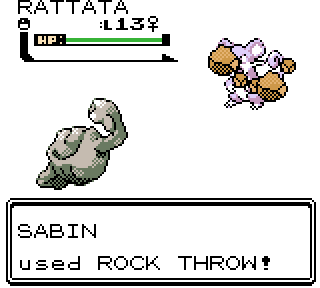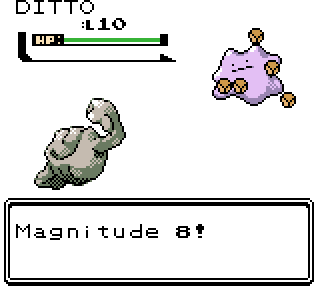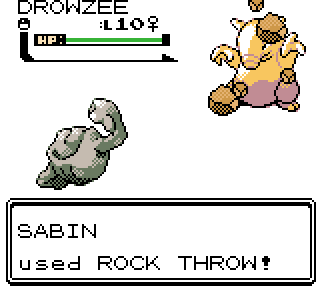 Yes, yes! Crush your enemies! See them driven before you!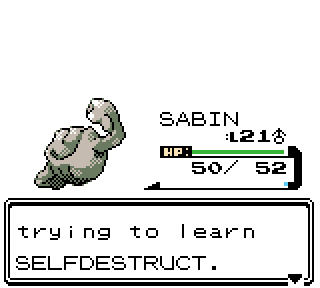 Wait, what? Is that a joke? No I don't want him to learn Selfdestruct, thanks.

Sabin is neck and neck with the rest of our team in no time. Level 21. But… we keep going. I'm not making the same mistake twice — I'm not going in unprepared.
We're leveling him more.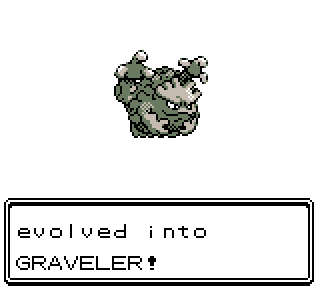 And more.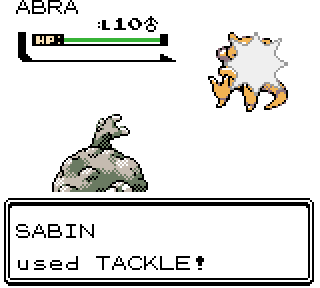 And more.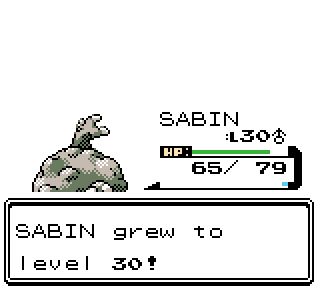 And–
… I… may have gone too far.

I think you're ready, buddy.


Gravel.

Uh, okay. Brains would have been nice, but I can work with just brawn.


Graveler. Gravelgravel.

Y-yeah. Cool.

It's taken a solid day of grinding, but not only are we back where we were before the Goldenrod Gym Holocaust — we're better than ever.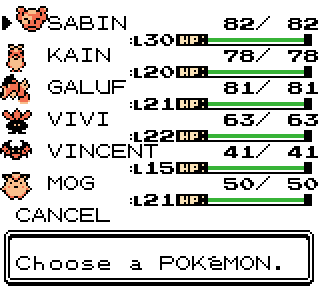 Let's see your Miltank curbstomp our living boulder, Whitney. He is the curb.