It doesn't look like any amount of protesting is going to change Clair's mind; she's too butthurt to surrender the badge. You'd think top-level gym leaders would have grown out of this kind of pettiness.
The townsfolk know about Clair's defeat, at least, even if she doesn't.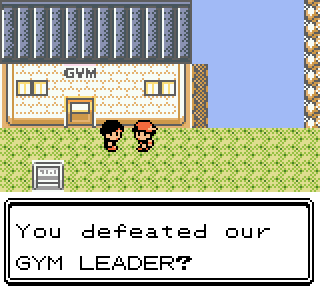 She's sent us to the Dragon's Den, a cave across the water behind the gym.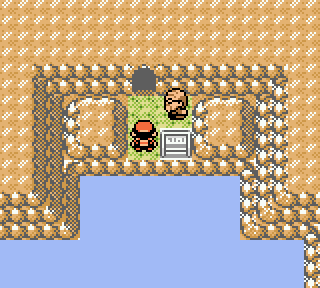 Since Clair, the dragon master, has allowed it, you may enter.

Gee, thanks.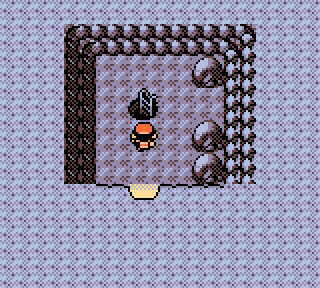 The tunnel leads us to an underground lake.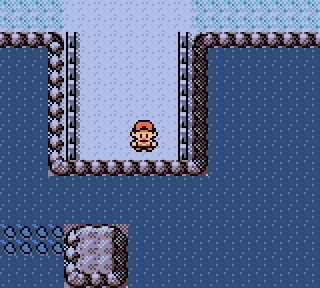 It's a short, magikarp-tacular trip across the water.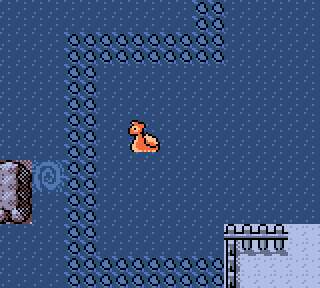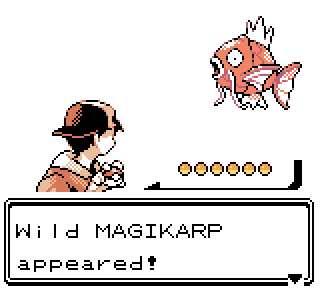 And in a dark, dingy corner of the cavern, we find this: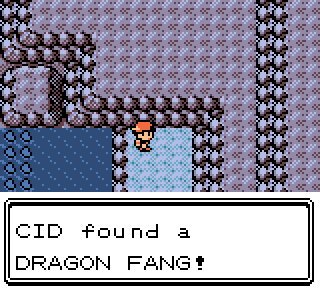 Some gross old tooth. Clair mentioned this was part of her "challenge."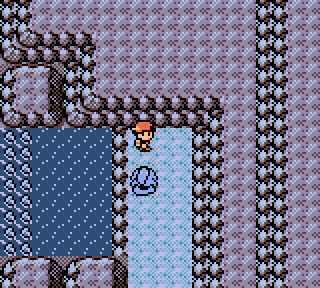 Unsurprisingly, she shows up as if on cue.

All right. I recognize your true power. This badge is yours.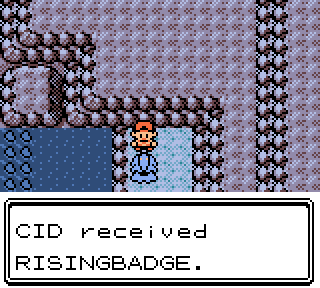 That convinced you? Swimming across a lake and killing a few magikarps? Not making a joke of you in a fair fight?

Risingbadge will enable your Pokemon to use the move for climbing waterfalls. I also want you to have this TM for Dragonbreath. No, it doesn't have anything to do with my breath.


…what a great joke.

She does tell us that the Pokemon League is east of New Bark Town, which is helpful. And apparently the Waterfall move she mentioned is the only way to get there. So there's that.
On the way out, a dratini ambushes us in the water.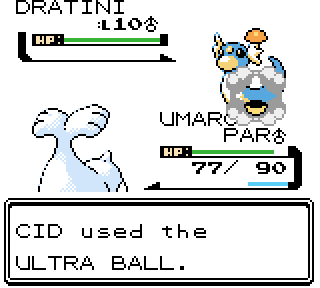 It's so low-level I'm afraid any attack will kill it, so instead we go right to the Ultra Balls. Even those don't work, though, and it runs away a few turns later.
Sigh.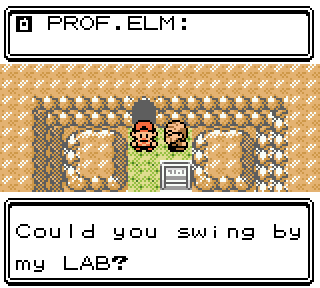 And outside… it's time for a phone call from Elm.

Is it just me or does he only call us when he needs something?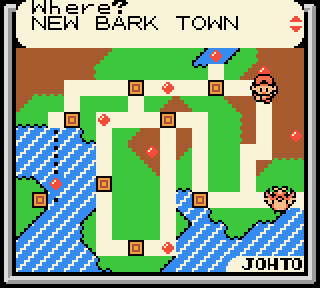 Back at New Bark Town…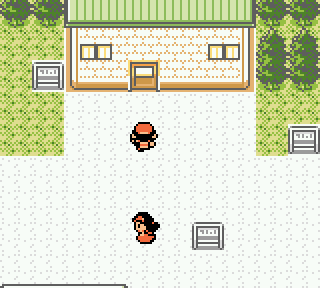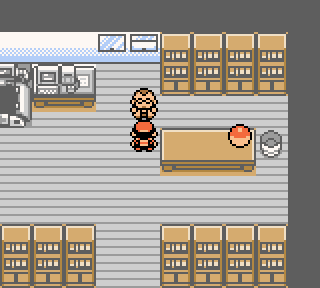 Hi, Cid! Thanks to you, my research is doing great! Take this as a token of my appreciation.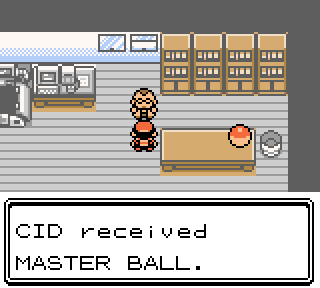 It's the ultimate ball! It'll catch any Pokemon without fail.


Okay, cool.

…


…is that all?


Yep! Have a great day!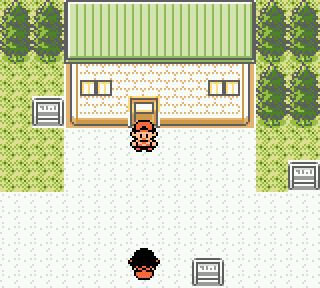 Well, that leaves us here in New Bark. Might as well sail east like Clair said and see what's out there.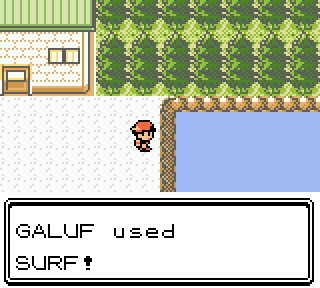 The small body of water quickly turns into a wide river.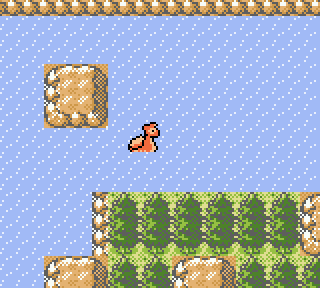 And leads us from New Bark —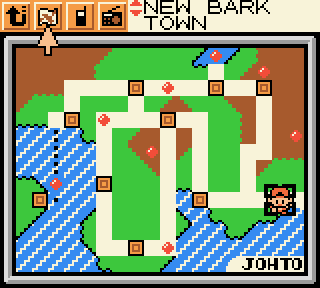 — to Route 27.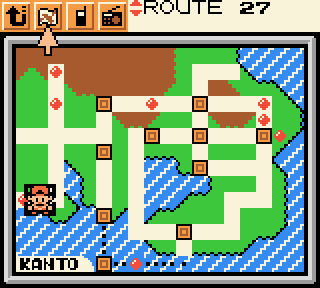 In Kanto, apparently. Didn't know we'd be headed there in the main game.
But this is what our entire journey has built up to. One road remains:
From Route 27…
Through Tohjo Falls…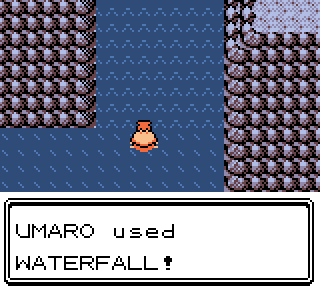 And down the long,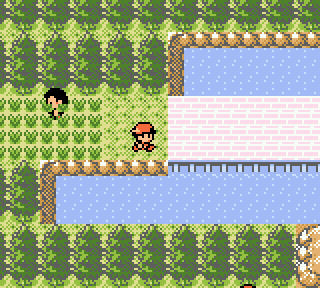 long,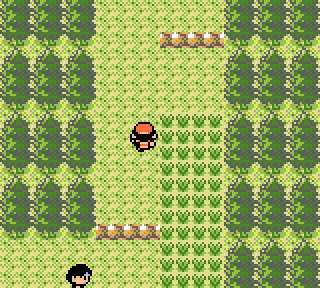 long final road, Route 26…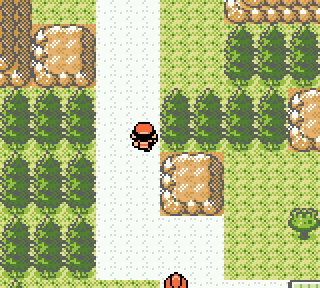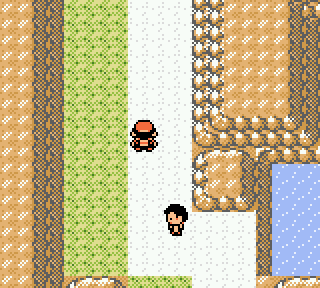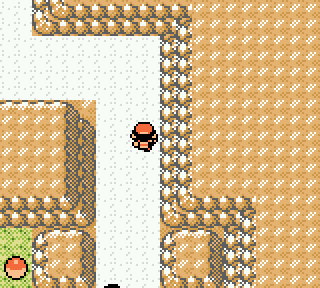 Along the way, we pick up three new additions to our growing army.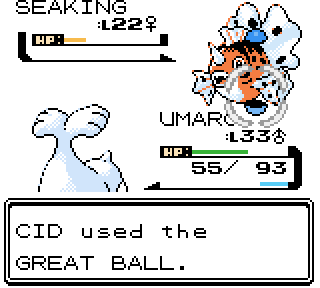 Rydia.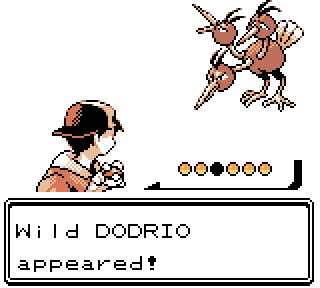 Squall.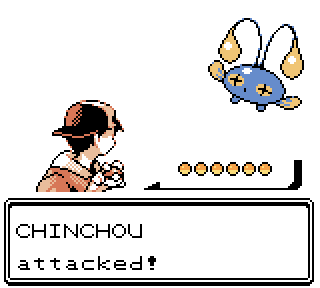 And Eiko.
We fight trainers at every turn.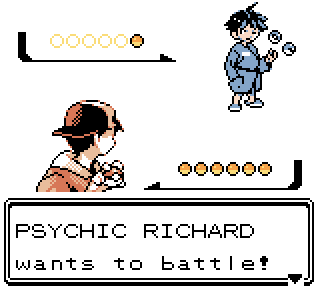 Against some of the most deadly Pokemon we've seen yet.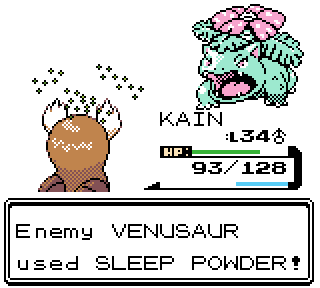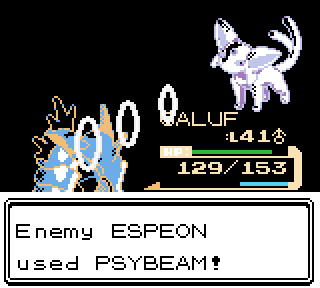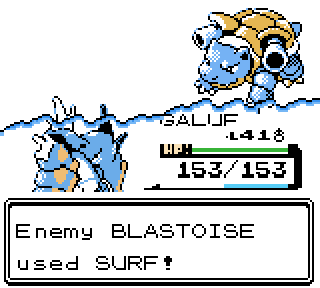 But we make it through without any losses. In fact, the only change to our lineup by the end — aside from a bunch of levels — is that Umaro has evolved.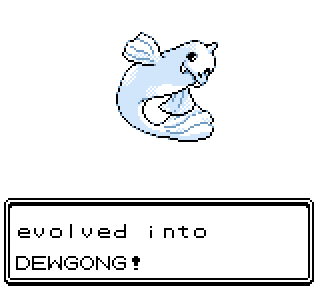 And after all that work, all that mindless slaughter, here we are at the end of the road.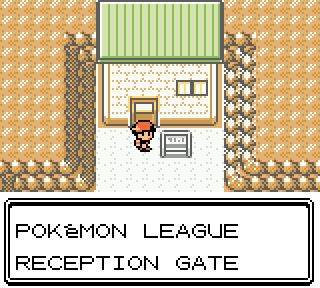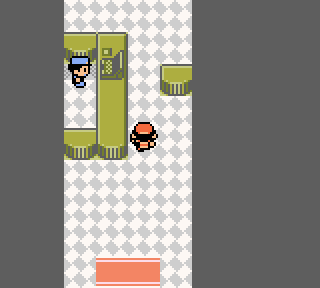 The receptionist stops us on the way in to tell us that only trainers who have proven themselves can —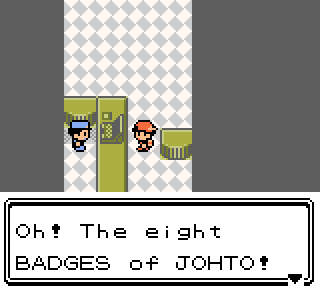 Yeah, that's what I thought.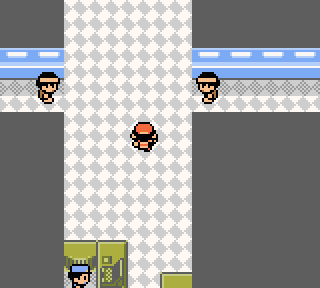 Beyond the desk, a couple ninja guards. And beyond that, this imposing-looking door.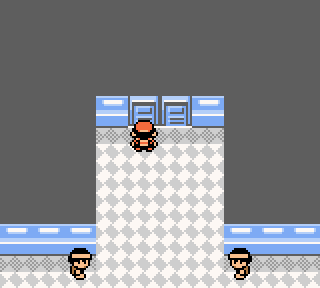 The door exists directly to Victory Road, a three-floor cave that acts as the final challenge before the League itself.
Golbats and gravelers galore.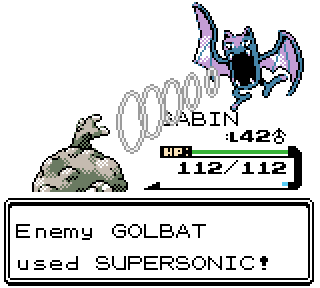 Not to mention this cool-ass elephant Pokemon.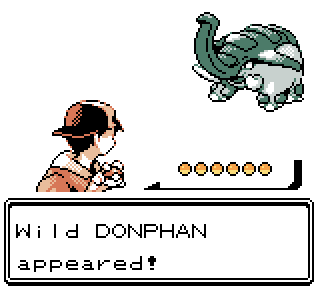 Which we grab with the Master Ball Elm gave us. I'm sure a donphan is a waste of a Master Ball, but this is the last area we can catch anything anyway.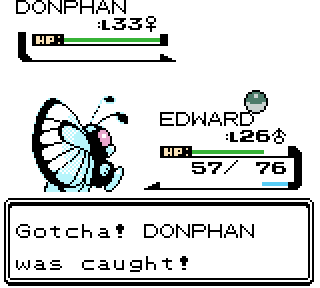 Welcome on board, Rosa.
The remainder of the dungeon consists mostly of gravelers… which means Selfdestructs. Lots of them.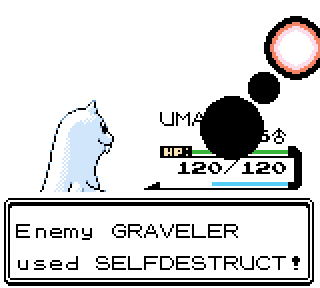 Everybody we've brought seems capable of surviving one Selfdestruct each, but we've got to use Hyper Potions every time to get them back up in the kind of condition where they can eat another hit like that.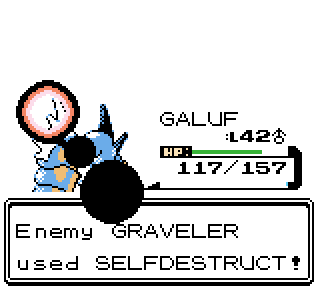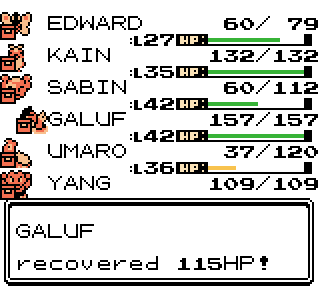 It's a practice we absolutely can't keep up, or we'll be out of potions in no time. So we start running — from every graveler we see.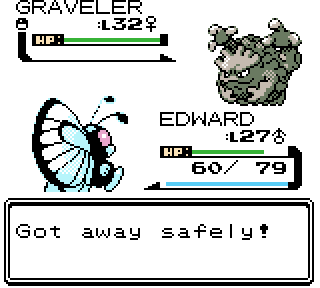 That works pretty well, but I can't say it makes us feel like champion material.
Not much time to worry about that, though, because —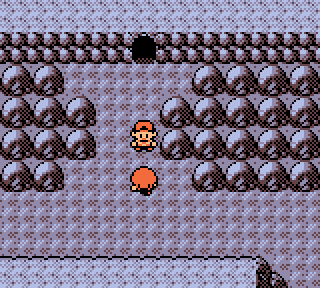 Garland is looking to get wrecked again.
Hold it.


Alrighty.
Are you going to take the Pokemon League challenge? Don't make me laugh. You're so much weaker than I am.


Please, go on.

I now have the best and strongest Pokemon with me. I'm invincible!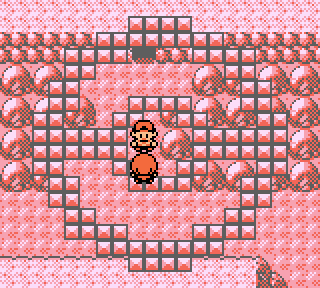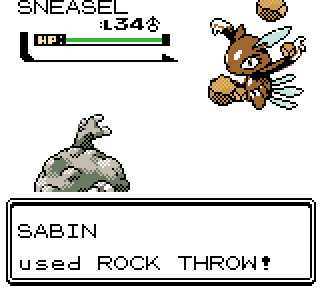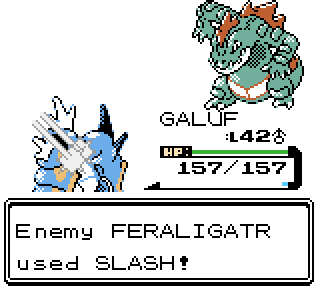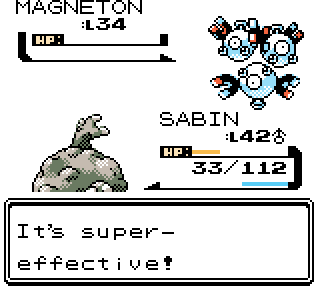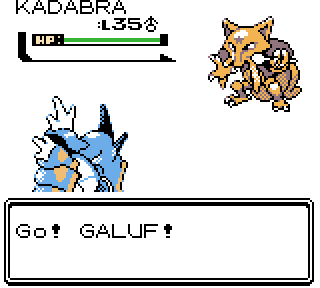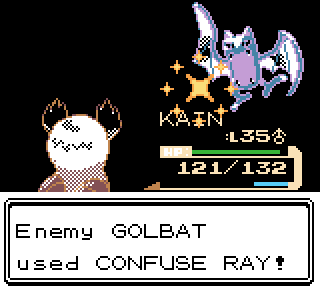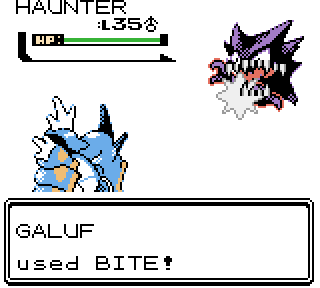 I'm not sure if you're aware, but those were the same Pokemon as last time. What made you think they'd be the "best and strongest" this time?
…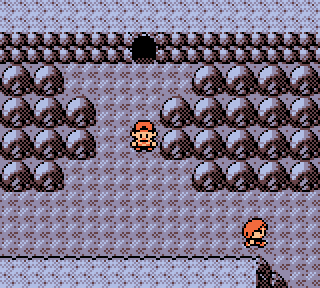 Once Garland is out of the picture — probably for the last time! — we can exit the cave onto the final stretch.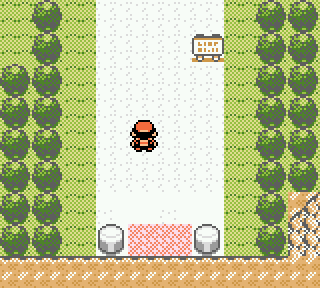 At the end of the path… our destination.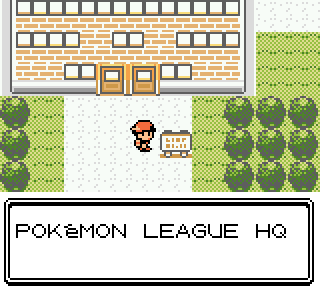 The interior of this building is part PokeCenter, part shop.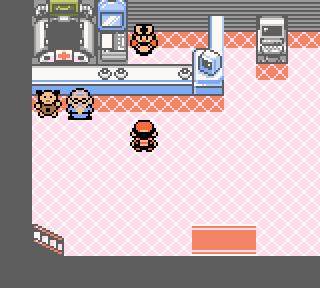 We take the chance to stock back up on hyper potions with the money we get from selling off some useless items like these Revives we aren't allowed to use.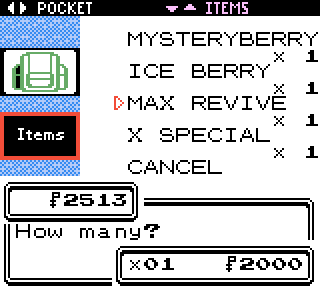 And then we're around the corner to see what else this place has to offer.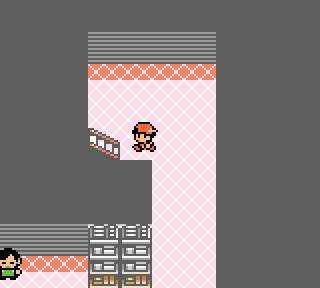 I have a bad feeling about this.


What's wrong?


I just don't think we should go up those stairs until we're good and ready.

Aw, don't worry. It's not like they'd have a point-of-no-return with zero warning. That's, like, a game design cardinal sin.


Do I need to remind you that I'm psychic?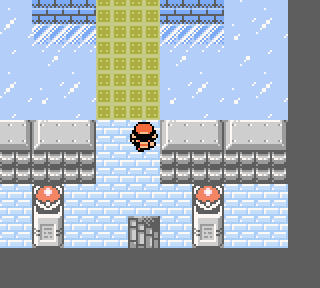 The room at the top of the stairs looks very final dungeon-y. Maybe Kain is right.

Alright, let's head back. I don't think we're ready for– Hey! WHY AM I WALKING FORWARD AGAINST MY WILL.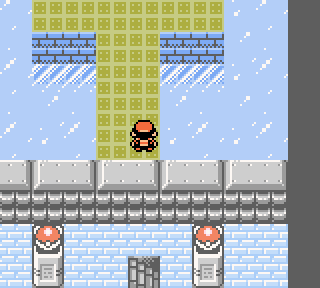 The door — no, the wall — slams shut behind us.

Let me out! This is a big mistake!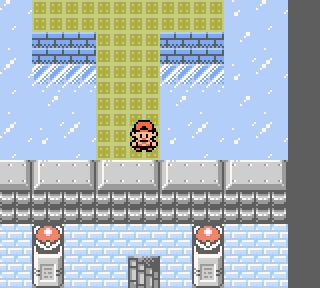 …You can't be serious. I thought you were better than this, Game Freak.

That's it, then. No way back. And no warning that we were committing to the final boss rush until it was too late. I suppose they didn't exactly design this game with Nuzlocke runs in mind, but still. That's super lame.
We'll live or die by the six Pokemon we happened to have with us at this moment.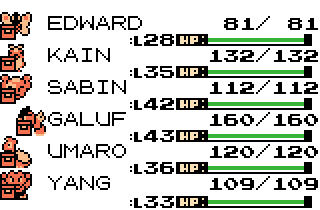 I hope you guys are ready for the fight of your lives.